Expired

[ZAMIENIĘ/SPRZEDAM] EKRAN MS FUTURE 110" na 120-130"
Seller information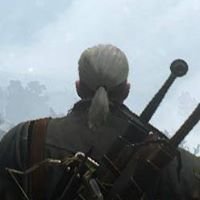 ---
About this offer
Zamienię ekran Magicscreen na większy. Preferowany rozmiar 120-130 cali przy układzie 16:9 (inne szersze do dyskusji). Dopuszczam stałe ekrany o podobnych parametrach.

Ekran kupiłem 2lata temu. Współpracuje z projektorem HD od Sony. Kupiony od producenta. Posiada jeszcze kilka lat gwarancji. Front bez rys i skaz. Dorzuciłem kilka zdjęć które wykonałem komórką w warunkach zaciemnienia jak i przy ambientowym świetle bocznym (ok. 1800K). Jest to model z tylnym doświetleniem LED na pilota.

Jestem zadowolony i szukam lekko większego by uzyskać kąt 45 stopni. Obecnie mam 40-41. 

Docelowy ekran to najchętniej również Magicscreen. W ostateczności może być ponad 130cali, gdyż zawsze mogę dosłonić boki kurtynami.
---